You want a date, but you don't have a date. Chances are it's because of the following reasons:
1. You don't know what to do or say in order to get one
2. You are not finding anyone that you like enough to ask
3. You've met a few interesting people, but you don't want to lead them on. You think that by asking them for a date, you will be promising more than you are ready to give.
Do any of these seem familiar? Hmmmmmmm?
Have no fear. This short and simple course will walk you through the 7 steps you need in order to secure a date with the girl/guy that you'd like. And, will also address any of the above hesitations that you might have. Don't worry; it's really not so hard.
'How does one become a Flirtologist?'
As a social and cultural anthropologist, I have always been curious about human behaviour. I found my niche, teaching people how to connect, when I moved to London in 1999.
I discovered the reserved Brits could use a little help in the 'interacting with strangers' department. Since then, I have learnt that this is a world-wide conundrum. We are all looking for connection, but don't know how to get it.
Because I view everything from a social scientific approach, I conducted some extensive research into the flirting and dating habits of 250 people in London, New York, Paris and Stockholm, which I then turned into a book, The Flirt Interpreter.
I discovered that flirting behaviour does cross Western cultures and that there are six standard flirting signs, an acronym that I teach as H.O.T. A.P.E.

"Jean Smith is quite an amazing woman. It's quite a step for somebody to admit that he needs flirting lessons, but Jean made me feel comfortable and accepted as I was from the first minute. Flirting had always seemed a mysterious, arcane skill that everyone else seemed to have been taught when I was off sick one day. It was wonderful to be shown that there was no secret, and nothing I had to fix about myself before I was ready; I simply needed the intention to let people get to know me, and have fun doing it. I wish her every success. The disconnection between men and women is causing a lot of pain, and her work is needed in this world."
- Robin
Your Instructor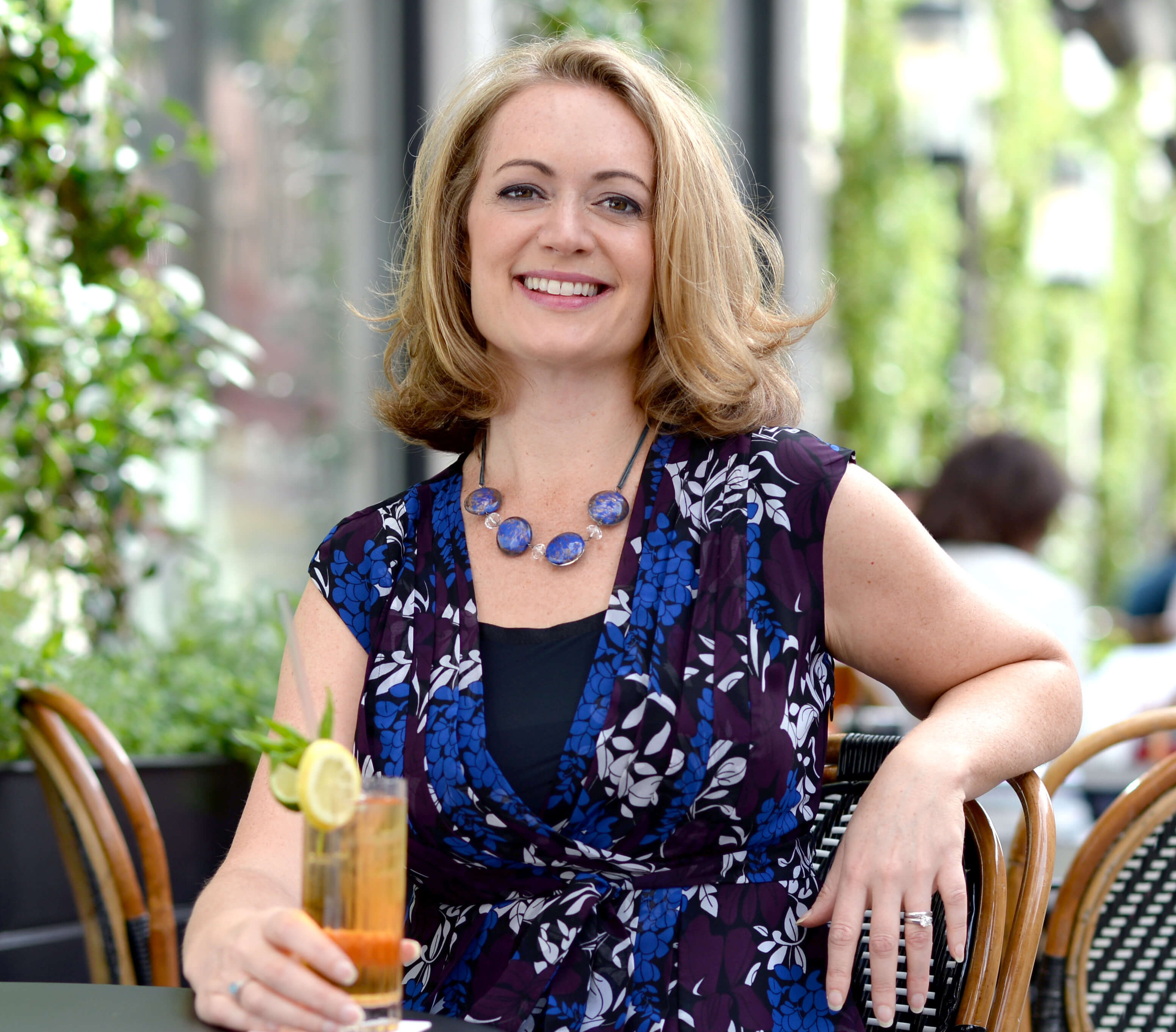 Social & Cultural Anthropologist, Jean Smith, has appeared on TV, radio and in print commenting on topics ranging from dating, flirting and relationships, to wider social issues. Jean is a Tedx Speaker, and very popular on the London speaking circuit. She has spoken everywhere from the Royal Society of Medicine to the Royal Festival Hall. She also gives talks internationally, most recently in Singapore and Kuala Lumpur. Her television appearances include BBC Breakfast, Daybreak and ITV's London Tonight. Print media appearances include The Telegraph, The Daily Mail, and Grazia. She has also been featured in a segment on BBC Radio 4's Woman's hour on The Science of Flirting.
The right woman for the job
With a degree in Cultural Anthropology and a Masters in Social Anthropology, Jean's outlook on making connections is based on science, but believes it should be fun and easy. Her book, The Flirt Interpreter, distills her research into the way people communicate in different cultures and reveals the six universal signs of flirting. As the founder of Flirtology, Jean teaches people how make connections with others: romantically, socially, and professionally.
Jean is also passionate about individuals becoming the happiest versions of themselves, with a life full of options.
Imagine a world where everyone was self-assured and secure? She also believes that happiness can only be achieved through meaningful relationships and contributing to a greater good. To this end, she is a volunteer guest lecturer at Impact Hub London, teaching networking and communication skills to young start-ups. She is also a volunteer for Inspiring the Future, and gives talks to school children on the immense possibilities of their future. She is part of the growing number of people who want to make the world a better place.

"The work I've been doing with you: practising flirting, people watching, and the mindfulness has really paid off. Flirting is almost embarrassingly easy now. I can't believe that I ever thought talking to women was hard. Thank you, Jean."
- Simon
Flirtology takes the basic social interaction steps:
How to enter a conversation, how to exit, how to read body language, which can be useful to people, and uses it as a dressing on how to help people become comfortable with themselves.
They don't have to learn how to exit a conversation.
They have to learn to trust themselves and, when they have had enough, to tell the other person, 'it was nice speaking with you, but I have to go now'. That is what Flirtology does.
Frequently Asked Questions
When does the course start and finish?
The course starts immediately after purchasing and it ends after you have soaked up all the information. It's sectioned in a way to offer bite-sized chunks, to make learning easier. However, your pace is up to you.
How long do I have access to the course?
After enrolling, you have unlimited access to this course - across any and all devices you own.
What if I am unhappy with the course?
The idea is that you have already carefully looked over the sales page of the course and, as a thinking adult, have already considered what you are signing up for. As a brand, integrity is an important value for Flirtology. We have made a concerted effort to make sure the courses we offer are packed with value and useful information. Therefore, there are no refunds offered.
Who is this course for?
If you have a tendency to blink, a heartbeat, and think you could use some extra help in the area of flirting, then this course is for you. I.e. It's for all genders, ages, and political affiliations.
Is there any individual / group support?
At the moment, there is no extra support offered as part of the course. However, time depending, Jean will be happy to answer any individual questions. If you need more specific advice, for an extra charge, private coaching via Skype is also an option.