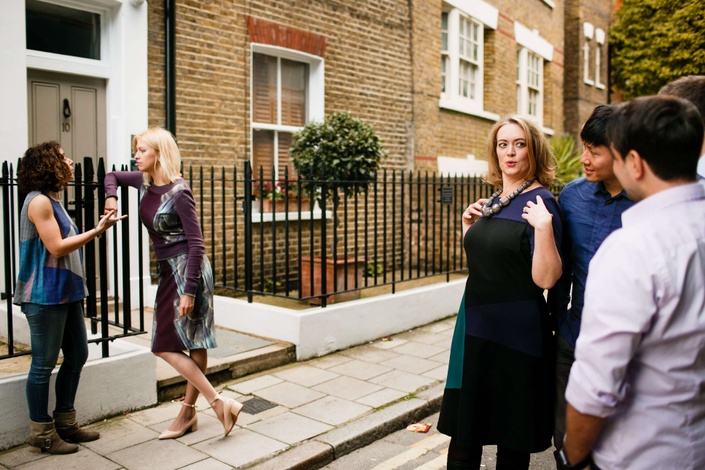 How to Attract, Approach and Flirt
Everything you need to know about how to be a more confident flirt
Imagine this:
John went to a friend's party last Friday.
He spent the first hour making eye contact with a woman across the room. He really wanted to speak to her, but didn't know what to say or how to even approach her.
He felt embarrassed at the thought of going up to a stranger.
What if she rejected him? Or, he made a fool of himself? How embarrassing!
Just when he got up enough courage to say 'hi', she left the party.
Frustrated that he was such a chicken, he went into the kitchen to refill his drink. He ran into a smiley and friendly woman, who was also refilling her drink.
They proceeded to have an enjoyable conversation, but then she also left. John went home without any phone numbers. How can this be?
He was in the perfect setting to meet like-minded people and he had at least two opportunities to get to know some women who were showing interest. But, yet again, nothing tangible came out of this for him.
Whether you are a woman or man, does John's situation sound familiar?
Do you also see people around you with whom you'd like to speak, but don't know what to say? And when you do get into a nice conversation with someone, does it usually end up leading nowhere?
I can help you change that. In my new course, 'How to attract, approach, and flirt', I teach you all the important tools you need to turn glances into conversations, and conversations into dates. The only reason you are finding this difficult at the moment is because no one has shown you how.
Let's change that.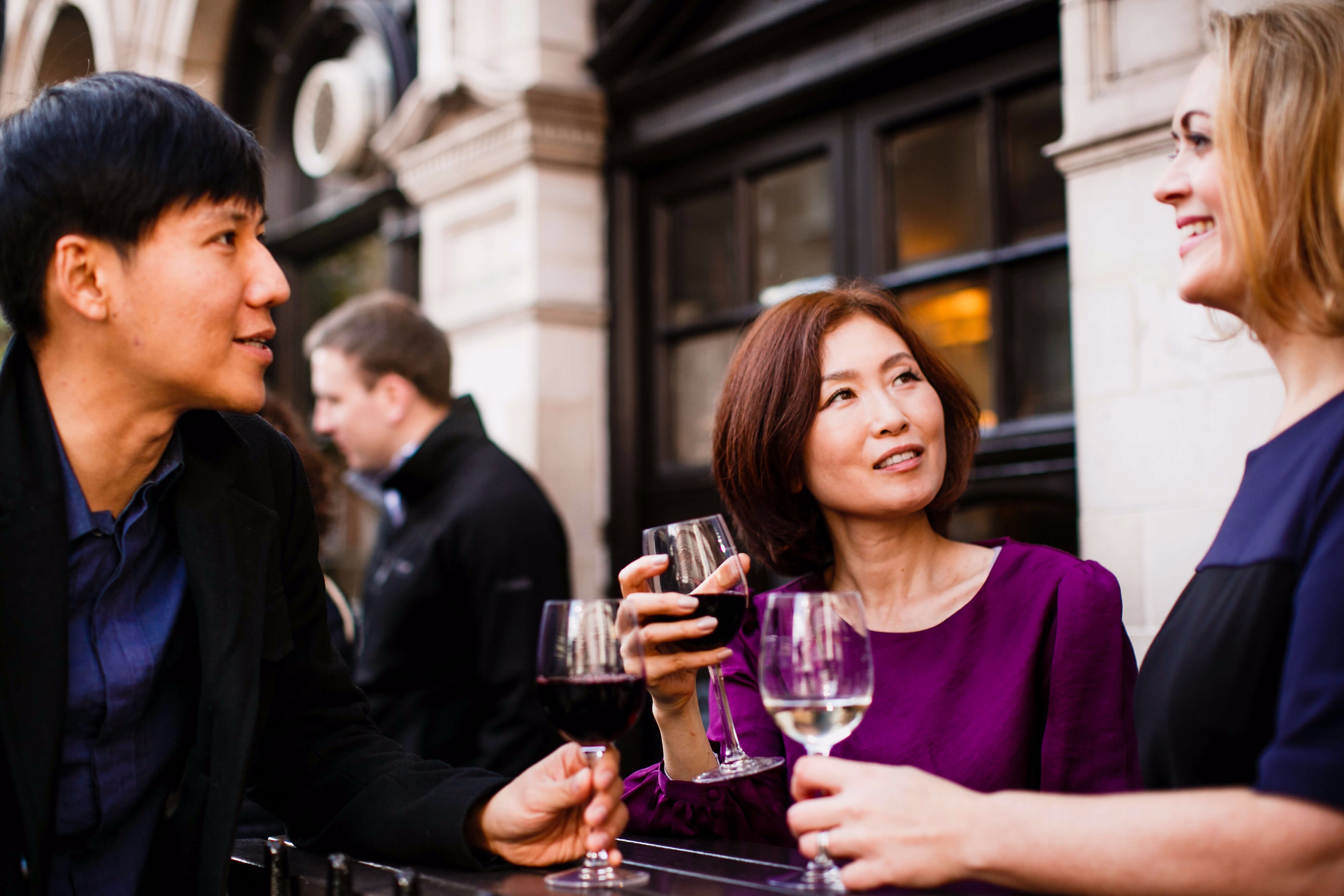 Your Instructor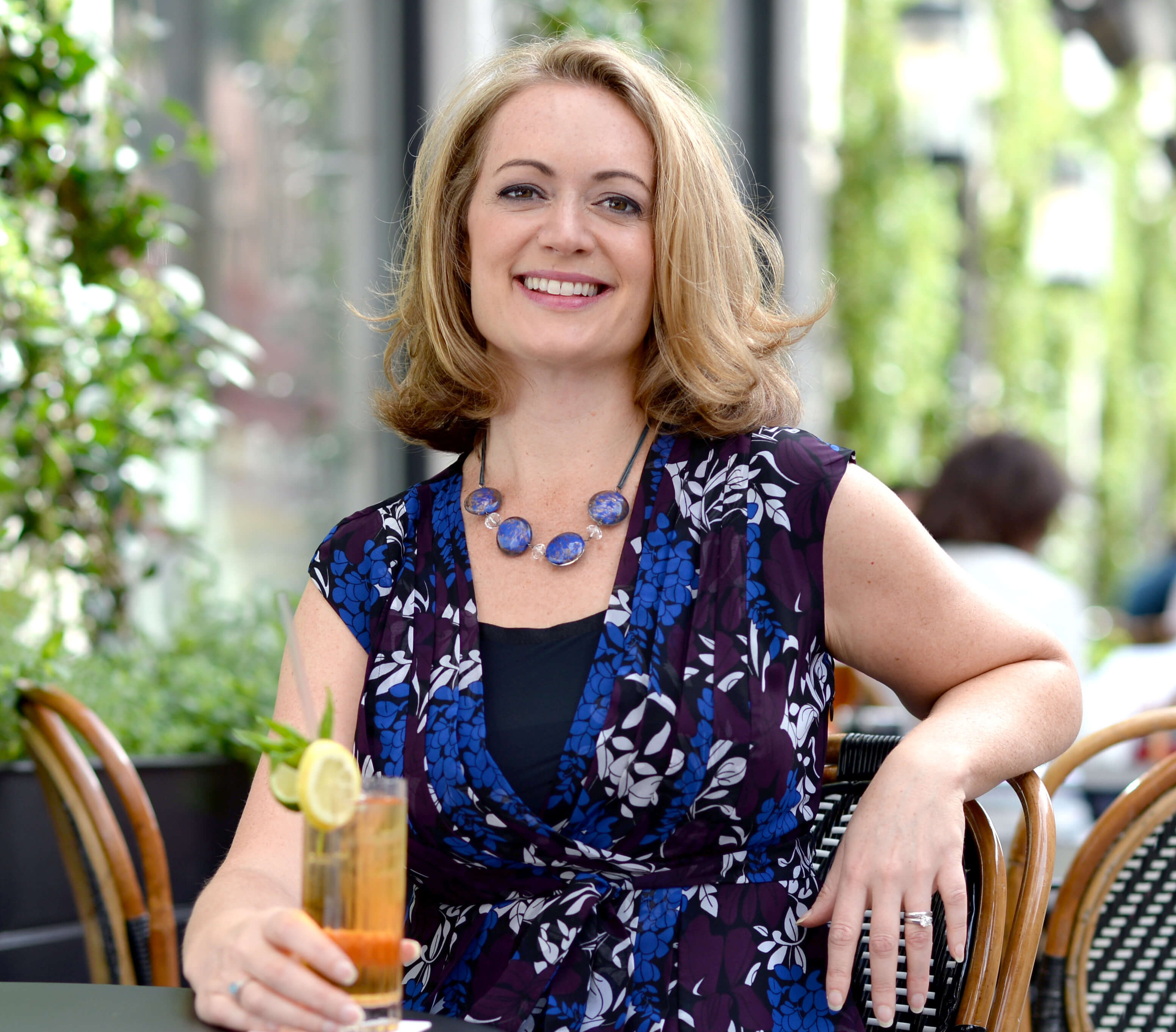 Social & Cultural Anthropologist, Jean Smith, has appeared on TV, radio and in print commenting on topics ranging from dating, flirting and relationships, to wider social issues. Jean is a Tedx Speaker, and very popular on the London speaking circuit. She has spoken everywhere from the Royal Society of Medicine to the Royal Festival Hall. She also gives talks internationally, most recently in Singapore and Kuala Lumpur. Her television appearances include BBC Breakfast, Daybreak and ITV's London Tonight. Print media appearances include The Telegraph, The Daily Mail, and Grazia. She has also been featured in a segment on BBC Radio 4's Woman's hour on The Science of Flirting.
But you can't make the change by yourself for two reasons:
!. You're too close to it

2. You don't know how. You need an objective (but gentle) anthropologist on your team.
Although this all might seem like it's hard, or a big chore, but it's not supposed to be this way. Trust me, this stuff is easy, even fun!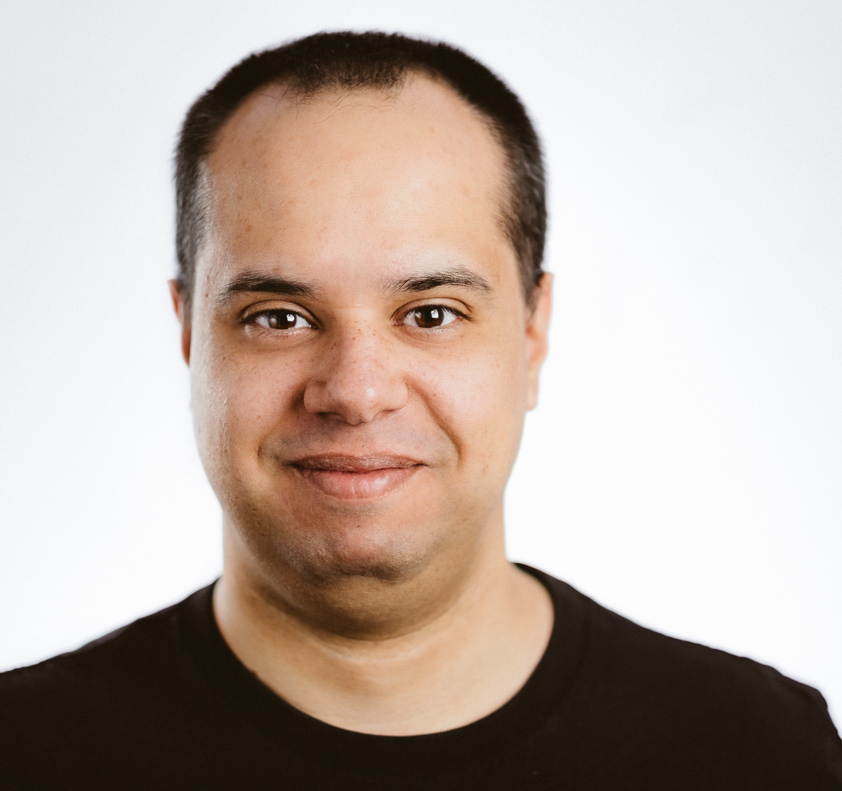 "Your courses are great. No, they are awesome! One of them actually addressed the biggest problem I have about how to function in group conversations. I've been using all the content in practice and it just works. And I tried everything, including PUA stuff. Your method is simpler, gentler, more elegant - and way way more effective".
-Ulderico

Do you think you were absent the day these skills were being handed out?
Don't worry, your chances are not lost: flirting is a learnable skill, that can be taught. My mission is for you to experience just how easy, fun, and fruitful it can be.
Course Curriculum
Course Introduction
Available in days
days after you enroll
How to Attract
Available in days
days after you enroll

"I attended your last seminar and your flirting tour and I loved them. Anyway, I put all your best tips into action a few months ago and walked up to this hot stranger in a bar and introduced myself. That hot stranger is now officially my husband. I just wanted to say, in the nicest possible way, I don't think I'll be attending more of your sessions. But purely because you gave me some excellent advice and practical tips to finding the right person for me."
- Maureeen
This course comprises of audio, video, and text.
It comprises everything you need to know about how to approach people, how to be attractive, and how to build an invisi-shield against rejection. This course is designed for all genders.
Flirtology is a way to help people break down the steps in a logical way.
Using logic helps them separate from their subjective emotions and see logic more clearly.
It takes a seemingly large task, and helps to break it down into manageable steps.
But, most importantly, it's a way for people to bring the onus back on themselves. They are the centre of their actions.

Act like yourself and you will attract those who like you. You don't have to attract everyone.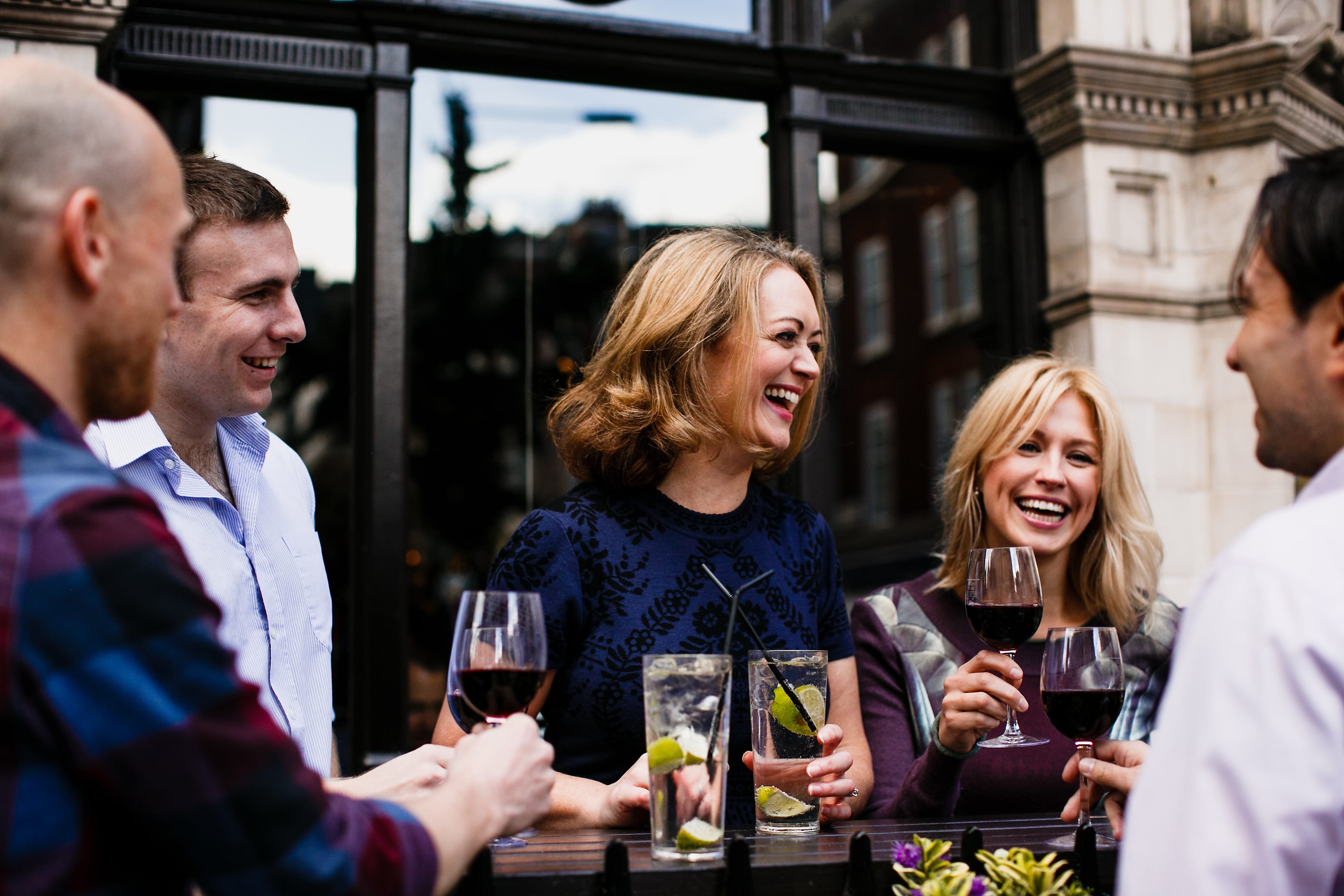 ---
Using the Flirtology method, you will learn:
Fearless flirting – How would you like to feel confident when faced with new situations and people? Because this entire thing is based on your feelings about rejection, the Flirtology method teaches rejection in a different way, one where rejection is not something to be afraid of – but actually your friend! The Flirtology mantra is, 'Act like yourself, and you will attract people with whom you match.'
How to attract – Let's face it. We all like to be attractive. I can show you how. I have researched flirting, and know there are 6 signals that you can use to attract, and recognise when someone is flirting with you. Wanna' learn the secrets of the H.O.T. A.P.E. method, the one that Jean has shared on her TED talk?
How to be happy – This is what it is all about: Currently, you might be feeling a bit stuck. You know there is a better way, but you don't know how to get there.
The formula is very simple – it starts with your thoughts, which affects your behaviour, which affects your outcomes. Identifying these unhelpful chains, that are holding you down, will impact the way that the rest of your life unfolds.
Frequently Asked Questions
When does the course start and finish?
The course starts immediately after purchasing and it ends after you have soaked up all the information. It's sectioned in a way to offer bite-sized chunks, to make learning easier. However, your pace is up to you.
How long do I have access to the course?
After enrolling, you have unlimited access to this course - across any and all devices you own.
What if I am unhappy with the course?
The idea is that you have already carefully looked over the sales page of the course and, as a thinking adult, have already considered what you are signing up for. As a brand, integrity is an important value for Flirtology. We have made a concerted effort to make sure the courses we offer are packed with value and useful information. Therefore, there are no refunds offered.
Who is this course for?
If you have a tendency to blink, a heartbeat, and think you could use some extra help in the area of flirting, then this course is for you. I.e. It's for all genders, ages, and political affiliations.
Is there any individual / group support?
At the moment, there is no extra support offered as part of the course. However, time depending, Jean will be happy to answer any individual questions. If you need more specific advice, for an extra charge, private coaching via Skype is also an option.
'How does one become a Flirtologist?'
As a social and cultural anthropologist, I have always been curious about human behaviour. I found my niche, teaching people how to connect, when I moved to London in 1999. I discovered the reserved Brits could use a little help in the 'interacting with strangers' department. Since then, I have learnt that this is a world-wide conundrum. We are all looking for connection, but don't know how to get it.
Because I view everything from a social scientific approach, I conducted some extensive research into the flirting and dating habits of 250 people in London, New York, Paris and Stockholm, which I then turned into a book, The Flirt Interpreter.
I discovered that flirting behaviour does cross Western cultures and that there are six standard flirting signs, an acronym that I teach as H.O.T. A.P.E

"Before I met Jean, I thought approaching women was hard. Not that I did it often, so many things would always stop me: I thought I would bother them, I didn't know how they would react, and my mind always gave me the 'worst case scenario' response. With Jean's coaching, I now feel confident starting conversations with anyone I want. It doesn't mean that they all lead to something, but that's fine. I never would have had the confidence to do this, or the relaxed attitude about the outcome, if it wasn't for Jean."
- David